ONE gantry loader to ONE CNC lathe Gantry Robot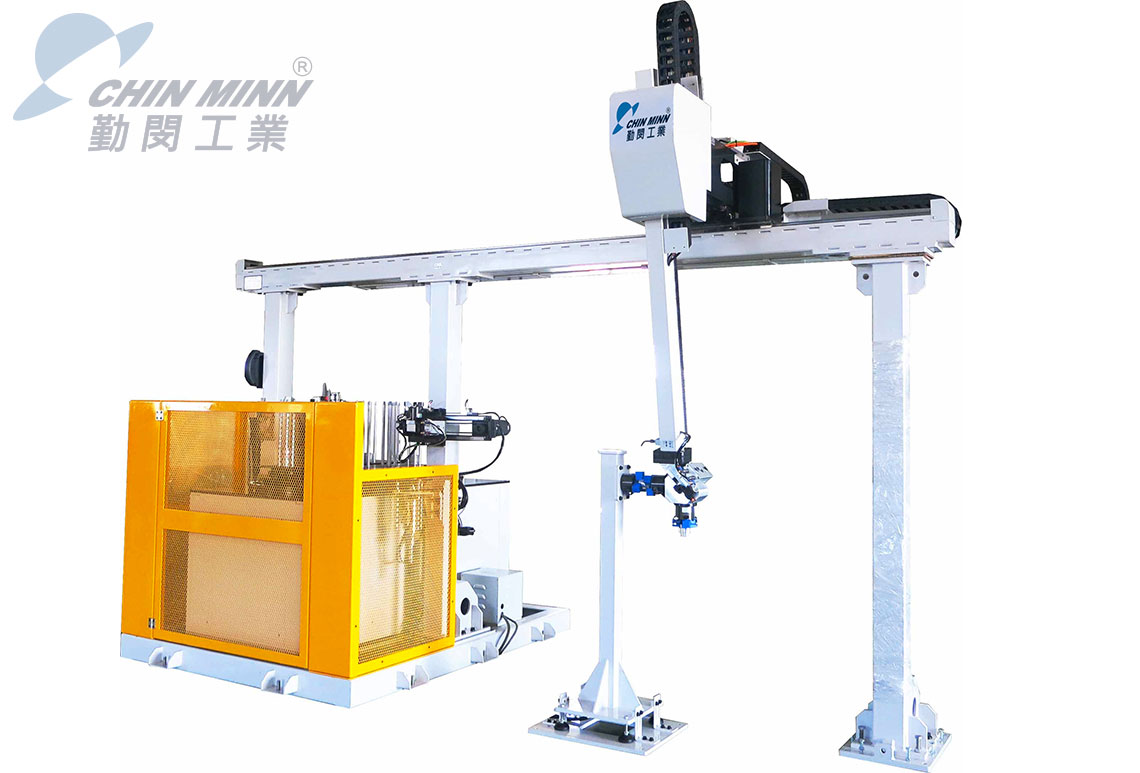 Model: CM-V11-33
Gantry Robot applies linear motion on X, Y, and Z axis. It performs automatic pick-and-place movement to allow continuous workpiece feeding and unloading procedure in between CNC lathes and supply table. One to one mean: one loader vs. one CNC lathe to perform automatic parts feeding and unloading.
The automatic gantry loader operates in high speed and non-stop operation for CNC lathes and machine tools production lines. Multi-machine operation takes advantage on saving time and allowing operator to handle more than one machine at a time.
It is designed with a device to signal operator the status at supply table, which remind the timing of loading new/raw materials and collecting machined parts. Lastly, servo control increases stability and precise positioning.
---
Features:
Excellent Performance ~ Fast, Efficient, and Stable
Advantage ~ Multi-machine operation
Accuracy ~ Precise positioning
Flexibility ~ Workpiece supply table is customized according to workpiece dimension
---
Product Illustration of Gantry Robot 2: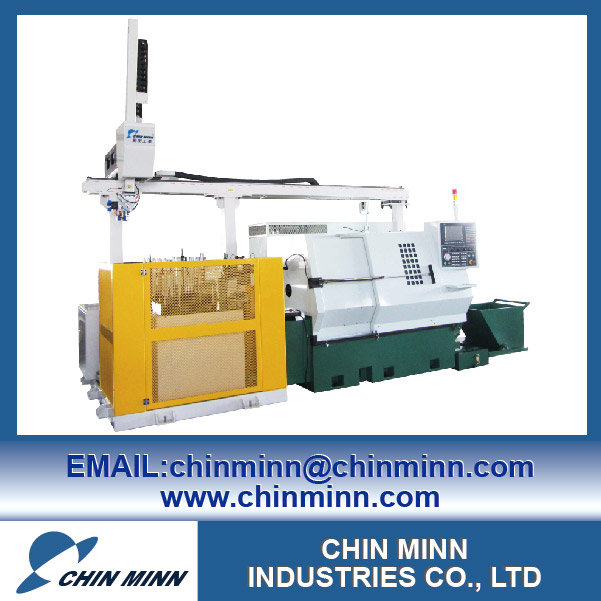 ---
Product Videos:
 If you are unable to view video, please search "ChinMinn youtube"